Project summary
---
Peak Land Lives is telling the sometimes harrowing and complex tale of farming and the individual stories of the hardy folks who feed the nation. This project has produced the eagerly awaited book The Land That Made Us: The Peak District Farmer's Story, which is the product of interviewing many farmers and land owners throughout the South West Peak to gather a full picture of the history of farming, examine current issues facing the industry, and also look forward to the future of farming in the area. This wonderful book and all the interviews that went into it were edited and organized by Christine Gregory and Sheila Hine.
Click Here to Listen to Exclusive Audio of the Interviews Featured in The Land That Made Us!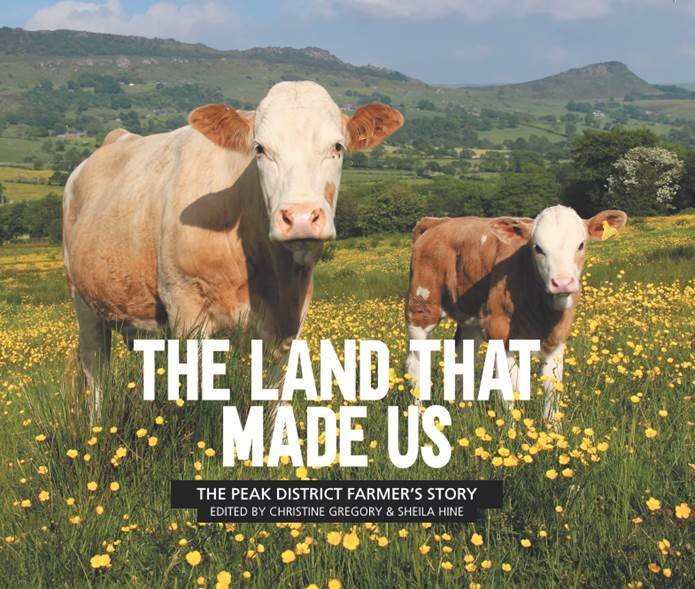 The book is currently on sale at the below retailers and makes for the perfect gift for any occasion!
Readers are loving this book, as this wonderful review we received states so well:
"Just wanted you to know that I am re- reading the lovely book that you gave me for Christmas - The Land That Made Us - it engenders a feeling of past times when life's priorities were so different. An excellent read in these troubled times especially as it makes me remember my own childhood in rural Yorkshire- so very similar."
Available At:
National Park Visitor Centres/Online Store
The South West Peak Landscape Partnership is actively recruiting volunteers to help with editing and curating the large quantities of interview audio files that have come out of this fascinating project. It is an excellent way to build your CV and while we would prefer people with some audio editing experience if you are keen and don't have any experience please apply and training can be offered. Head over to the SWPLP Volunteer page to learn more.
Peak Land Lives is led and coordinated by The Farming Life Centre and all proceeds from the resulting book sales will be reinvested back into on-farm projects that support these unsung residents of the South West Peak.