---
The Land That Made Us: Bonus Audio Content (Updated)
Posted on 14 January 2021
---
Have you heard all the buzz about The Land That Made Us? This is a new book about farming history by Peak District writers and photographers Christine Gregory and Sheila Hine and it makes for the perfect read.
The Land That Made Us: The Peak District Farmer's Story tells the tale of 80 years of farming in the South West Peak - the area extending from Lyme Park in the north, to Onecote in the south, and from Macclesfield in the west, to Buxton in the east.
Sheila Hine and Christine Gregory have collected stories told by local farmers and land managers who have lived and worked in this landscape for generations. The book includes tales of labouring in harsh winter weather in difficult terrain as well as memories of close communities where neighbours looked out for one another. People recount the challenges of working with changes in farming policies, the transition to new technologies, and speculate what the future may hold for their way of life in the South West Peak.
In this blog post we have some exciting news: One of our amazing volunteers has been working with the audio files of interviews with some of the folks who are telling the tale of life in the South West Peak. He has edited these down to wonderfully entertaining and enlightening interviews that we think everyone will enjoy. Hearing it straight from the people who have lived through some extraordinary times in a beautiful and challenging environment really gives you a sense of what the South West Peak is all about.
As these audio files are finished we will post new ones here so keep an eye on this page for updates! We are also posting the companion written transcripts along with these files and these will be posted as they are edited. To listen to the audio just click the links below to download them or play them through your browser.
It is great to read along with these so make sure to check out the book. Which can be purchased at the below retailers:
Peak District National Park Online Store
Enjoy!
---
Disclaimer: Please keep in mind that these audio files and written transcripts are oral history interviews with a wide variety of different people and that the views expressed by the interviewers and the subjects are not necessarily the views of the South West Peak Landscape Partnership.
---
David and Colin Pickford
Colin and his son David farm at Rainow near Macclesfield where Colin took over from his father. Their family has farmed in the area over many generations.
Interview Date: 2017
Colin and David Part 1.mp3
Colin and David Part 2.mp3
Colin and David Pickford Transcript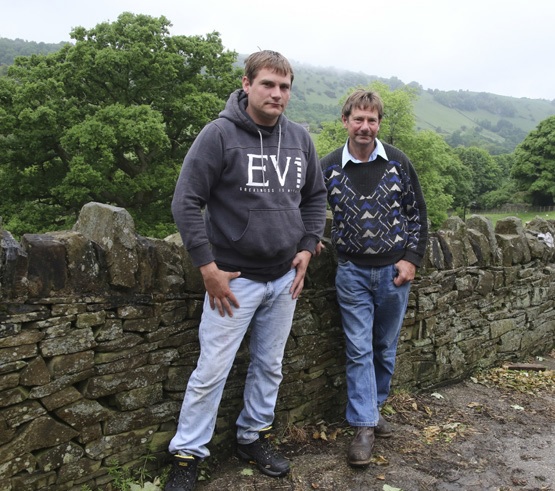 Adrian Rochford
Adrian used to work for Natural England as an adviser on the Higher Level Stewardship Scheme. He now works part-time for Trent Rivers Trust as Tittesworth Catchment Adviser. In both of these roles Adrian developed a strong collaborative approach in his work with farmers.
Interview Date: December 2015
Adrian Rochford.mp3
Adrian Rochford Transcript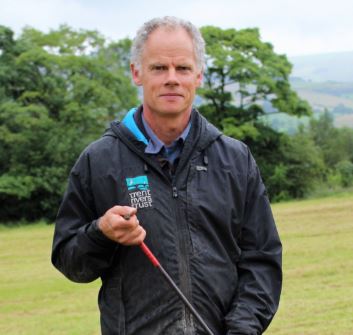 Arthur Slack
Arthur was born in 1931 at Reddish Farm at Whaley Bridge and worked at Shallcross Farm near Taxal. He died in September 2018.
Interview Date: 2017
Arthur Slack Part 1 of 3.mp3
Arthur Slack Part 2 of 3.mp3
Peter Slack
Peter is the son of Arthur Slack. Peter farms with his wife Sylvia and two sons Sam and Matthew (below) at Overton Farm at Taxal above the Goyt Valley. As well as farming, he makes a supplementary living as an after-dinner speaker.
Interview Date: 25/07/2017
Peter Slack.mp3
Peter Slack Transcript
Sam and Matthew Slack
Interview Date: 04/07/2017
Sam Slack.mp3
Matthew Slack.mp3
Sam Slack Transcript
Matthew Slack Transcript
John and Janet Stone
John and Janet Stone farm at Onecote Grange Farm. They have a large dairy herd and some ground in Higher Level Stewardship. Their son, Andrew Stone, has also contributed to this oral history of the South West Peak.
Interview Date: 2017
John and Janet Stone Part 2 of 3.mp3
John and Janet Stone Part 3 of 3.mp3
John and Janet Stone Transcript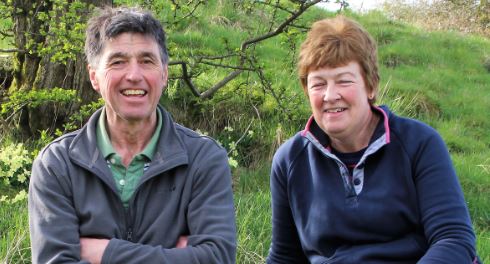 Andrew Stone
Andrew Stone grew up on Onecote Grange Farm, the dairy farm run by his parents, John and Janet Stone, who also contributed to this oral history of farming in the South West Peak.
Interview Date: 2017
Andrew Stone.mp3
Andrew Stone Transcript