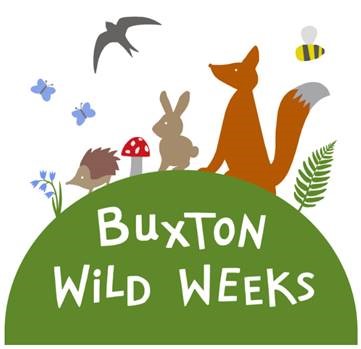 This year, South West Peak Landscape Partnership, Buxton Civic Association and Transition Buxton are joining forces to launch the first ever 'Buxton Wild Weeks' to bring together local schools and the community to support wildlife.
Check out the event promo video by clicking here.
---
Celebrating all that is wild about Buxton.
Buxton Wild Weeks are all about awareness, appreciation and action. Local schools are invited to take part and devote some or all of their learning time to wildlife and sustainability. We can bring these focus areas in to all areas of the curriculum and schools will be supported to do this through an online resource along with visits to the school (virtual if required) from our three organisations. Schools will also be able to share their experiences with each other and with us thorough this online resource.
"Through the partnership we are arranging two weeks when local school children will do environmental activities. Our aim is to build awareness and appreciation for the local environment as well as identify opportunities for action. We will be encouraging everyone to connect with, enjoy and support their local wildlife. Thanks to funding from the Bingham Trust, we will have biodiversity kits for schools and the community to borrow to help them discover the wildlife in their school grounds and local area."
Buxton Wild Weeks will next take place from Monday July 5-11.
---
Welcome to your June Buxton Wild Weeks update!

Wild Week 1

Well we did it! The May wild week was planned and delivered with the help of 14 people from our various organisations. Along with staff at Harpur Hill, Fairfield Endowed and Buxton Juniors who took part by devoting their school week to Wild Week activities.

Young people enjoyed a packed timetable of activities, and we're very proud of our Wild Week 1 achievements:

· The team delivered 25 sessions to 916 young people.
· 197 young people took part in a conservation activity totalling 275 hours of their time!

It would not have been possible without the people who gave up their time to support planning and leading of all these session so a wild THANK YOU to all involved

We're collecting data on nature connectedness and will share this info after the second week. We ran nature connectedness sessions at 3 sites (Cunningdale, Ferneydale and Grin Low Wood) along with delivering sessions on school grounds building insect habitats, creating survey equipment from waste items, exploring natural artefacts and wild play.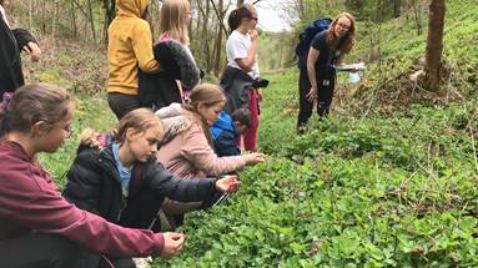 Admiring Water Avens:
Pupils from Fairfield Endowed Junior School at Cunningdale SSSI commented that when they had been before all they had seen was dandelions. Now they realise there's so much more to be seen!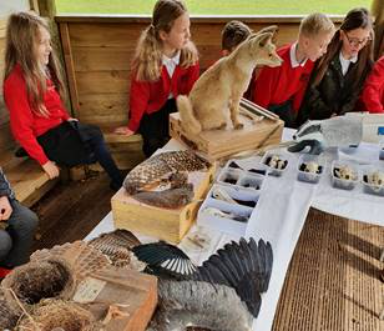 Detective skills required for the Nature Table at Buxton Junior School.

Plans for July

In our last update we listed the many groups that are hopefully taking part in some way in Buxton Wild Weeks. As we know there is lots of uncertainty remaining due to COVID but we planned contingency into our engagement from the start. At this stage we are looking at being able to deliver free bookable sessions to members of the community and to continue our school engagement in the outdoors.

Members of the team are finalising details with individual groups in order to add them to our schedule which will be accessible here - Buxton Wild Weeks Community Events (padlet.com) – the schedule will continue to be added to until 31st June when it will be finalised.

Our activities will still involve a blend of self-led activity along with some community sessions delivered by various groups. We can still enhance our offer with support from volunteers at this stage (see the following section on where you could help out).

Volunteering Opportunities

Even with the uncertainty of the COVID situation we did have support from a range of volunteers who all valued the experience.

SWPLP volunteer Frankie said,

'I thoroughly enjoyed my involvement volunteering with Buxton Wild Week The staff & other volunteers were a joy to work with. Great to spend a fun time with other people who share love of nature. It was a lot of fun working with the school children. You don't need any special knowledge to volunteer- just a love of nature & of spending time with an enthusiastic team & youngsters who love doing their bit for the natural world. I'd highly recommend it'

This time around we have a wider range of opportunities as we have community events included, so a wider audience to engage with. If you're wanting to support in any way here's a specific list of where helping (sanitised) hands would be useful! Government announcements will obviously affect us greatly so if you do offer to support we will liaise with you directly if plans change.

Hands on support
- Support with school visits (possibly including on and off site visits) (includes nature connectedness sessions at Grin Low, Ferneydale and Cunningdale)
- Handy with a camera? Help for groups creating videos on nature connectedness whilst they are out on site
- Anyone interested in outdoor art could support one of our "Art in the Woods" sessions
- Invertebrate enthusiasts required to support engaging with Grin Low visitors on Saturday 10th
- "Living signposts" - come along to our Habitat Discovery locations and share your knowledge

Behind the scenes support
- A resource to help groups make good videos whilst on site (top tips)
- Creating a helpful resource for counting and categorising different invertebrates (rather than struggling with species ID)
- Video editing to create the nature connectedness video after wild weeks finishes
- Creating guided nature walks for people to follow – we'd love to share walks with the public in any format – a digital map or even an audio recording with a mapped route.

Please email Jackie.Wragg@peakdistrict.gov with the subject "Buxton Wild Week Volunteering" if you would like to help in any of these areas. If you don't have a DBS but want to help with delivering to groups we can still arrange this but only if we hear from you by the end of the week.

Sending best wishes – keep an eye out for the schedule unfolding from Monday!
The Buxton Wild Week team!
---