---
The Curlew: A South West Peak Icon
Posted on 21 February 2018
---
In the first of three blogs, Mike Shurmer (a Senior Conservation Officer with the RSPB) gives an overview of the Curlew and why the South West Peak is so important for this bird. Mike is also leading the Working for Waders project. Future blogs will look at Snipe and Lapwing.
---
In February Curlews return to the meadows, pastures and moorland of the South West Peak, providing a welcome sign that winter is coming to an end and spring will soon be upon us. The Curlew is cherished wherever it occurs, and has fascinated and inspired farmers, naturalists and writers alike. The Scottish poet Robbie Burns proclaimed he had "never heard the solitary whistle of curlew on a summer noon without feeling the elevation of soul". Indeed, this bird is part of the soul of our uplands and the South West Peak.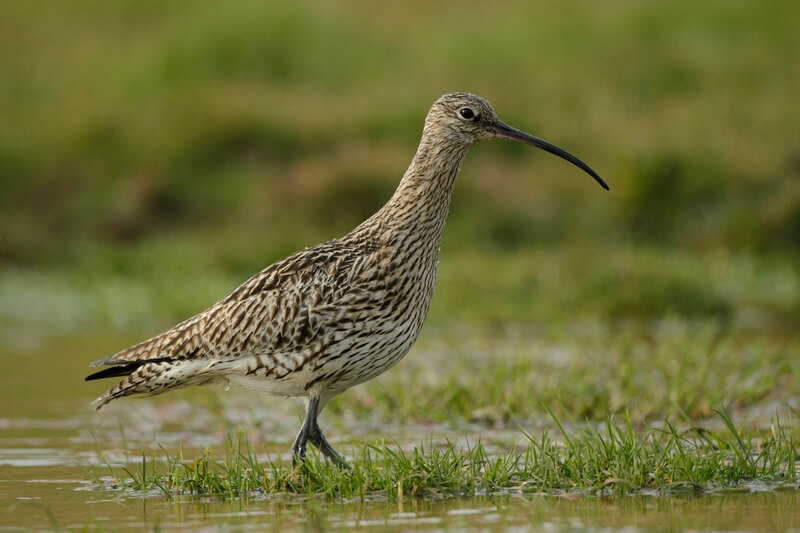 The Curlew is part of a family of eight curlew species, in the scientific genus Numenius. They are all characterised by their slender downcurved bill and mottled brown plumage. These birds are in trouble, considered by some to be the most threatened family of birds in the world. Two of its members are thought to be extinct - the Eskimo Curlew of North America, once found in its millions but not seen since the 1960s, and the Slender-billed Curlew, which nested in Siberia, has not been seen for 25 years. Of the six species that remain, most are in decline - the Far Eastern Curlew, the largest wader in the world, is classed as endangered, whilst even our Curlew is classed as globally near-threatened.
The UK is now thought to be hugely important for the Curlew, holding a quarter of the global population; only Russia and Finland have more. However, Curlew numbers have fallen across the UK by a half since the mid-1990s, in the Republic of Ireland their decline is catastrophic, with 96% of birds lost. In the South West Peak, around three quarters of our curlew have gone since 1985.
However, whilst we bemoan these declines, perhaps we should pause for thought and consider how blessed we are to have these birds in our landscape. More than 250 pairs call the South West Peak their home and if you take a walk in spring time you would be unlucky not to hear a Curlew bubbling away as it displays over a nearby meadow. The South West Peak is such an important place for Curlew and we have time to help them.
The plight of the Curlew is now firmly embedded into our consciousness. Despite their size and familiarity, it is remarkable how little we know about them and what they need to survive. There are now numerous projects across the UK, with farmers, nature conservation bodies and scientists joining forces to learn more about these birds and put conservation into action. Here in the South West Peak, we are an integral part of this effort. The Peak District National Park, RSPB, Staffordshire Wildlife Trust, Natural England and University of Sheffield are joining forces with farmers and volunteers on the Heritage Lottery Funded Working for Waders project. In addition to Curlew, the project is working to protect Snipe and Lapwing (more about these species in future blogs).
You can read all about our work on the project pages and we will provide updates here as the project progresses.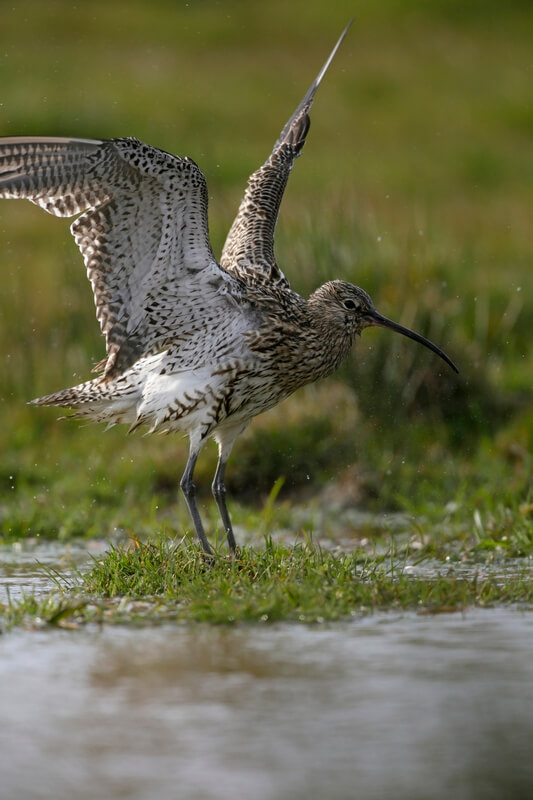 ---