---
Get Out and Get Wild! An Update from our Wild Child Project Officer
Posted on 23 January 2020
---
As we begin 2020 we can take a fond look back at a wonderfully successful Autumn and Winter series of Wildchild events with some thoughts penned by our own Natalie Hollamby, Wildchild Project Officer.
---
After a successful Autumn and saying farewell to 2019 for the Wildchild project in the South West Peak we are looking ahead to 2020, with sessions already running at some of the most beautiful spots in the South West Peak.
We are continuing to run sessions at the beautiful Roaches; with some enthusiastic regular toddlers attending Wildlings. This is despite the unpredictable weather that is so characteristic of The Roaches!
#GetWild is also seeing many repeat attendees and Widfamilies during the October half term was a great success with 37 children taking part in the activities throughout the day. During October half term we also had a day at Brown End Quarry running Wildfamilies. It was a pleasure to introduce people to a site that they never knew existed!
We are continuing to form a strong working relationship with the National Trust Lyme Park and Wildlings is well attended there. We are also working in partnership with the Back Dane Trust who hire out their cottage and grounds to other charitable organisations; we have been running Wildplay for a charity called Blast who support children with autism. Feedback included some great sentiments: "I was involved as a Back Dane volunteer on both occasions when your colleagues attended the Blast visits. Can I say how much everyone involved enjoyed the activities, and, how impressed I was... I look forward to what I hope will continue to be a very valuable partnership". Big shout out the the Wildchild sessionals who do a fantastic job across the Wildchild team!
The most recent event was the #ThanksToYou Celebration Day at the Roaches, delivered jointly with Jon Rowe (Roaches Warden), to celebrate 25 years of National Lottery funding and to say thank you to National Lottery players. For a cold Sunday in late November we had a very good turn out and lots of happy people enjoying hot chocolate, Christmas crafts, mud and adventure.
Here's to 2020!
We occasionally get this....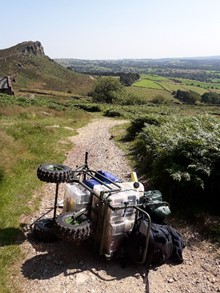 But it totally makes up for it when you get this....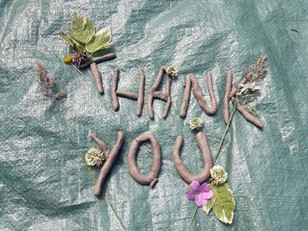 ---
WIldchild sessions are running throughout 2020. To keep up with the latest events head on over to our Activities page and like us on Facebook or follow us on Twitter.