---
Unlocking the secrets of Errwood Hall
11 November 2021
---
The below article is from the Peak District Foundation News appeals page:
---
Could you help to uncover the secrets of one of the Peak District's most fascinating long-lost family homes?
The ruins of Errwood Hall in the Goyt Valley attract many visitors, but few know its story – or the significance of this once magnificent Victorian country home.
Now the Peak District National Park Foundation is helping to change that in its new project, Unlocking the Secrets of Errwood Hall. The Foundation aims to raise £5000 to create a new Augmented Reality app – helping visitors and schoolchildren to step back in time to see this local landmark brought virtually back to life.
Funds will be raised through the Big Give Christmas Challenge, the UK's biggest online match funding campaign, which runs from 30th November to 7th December.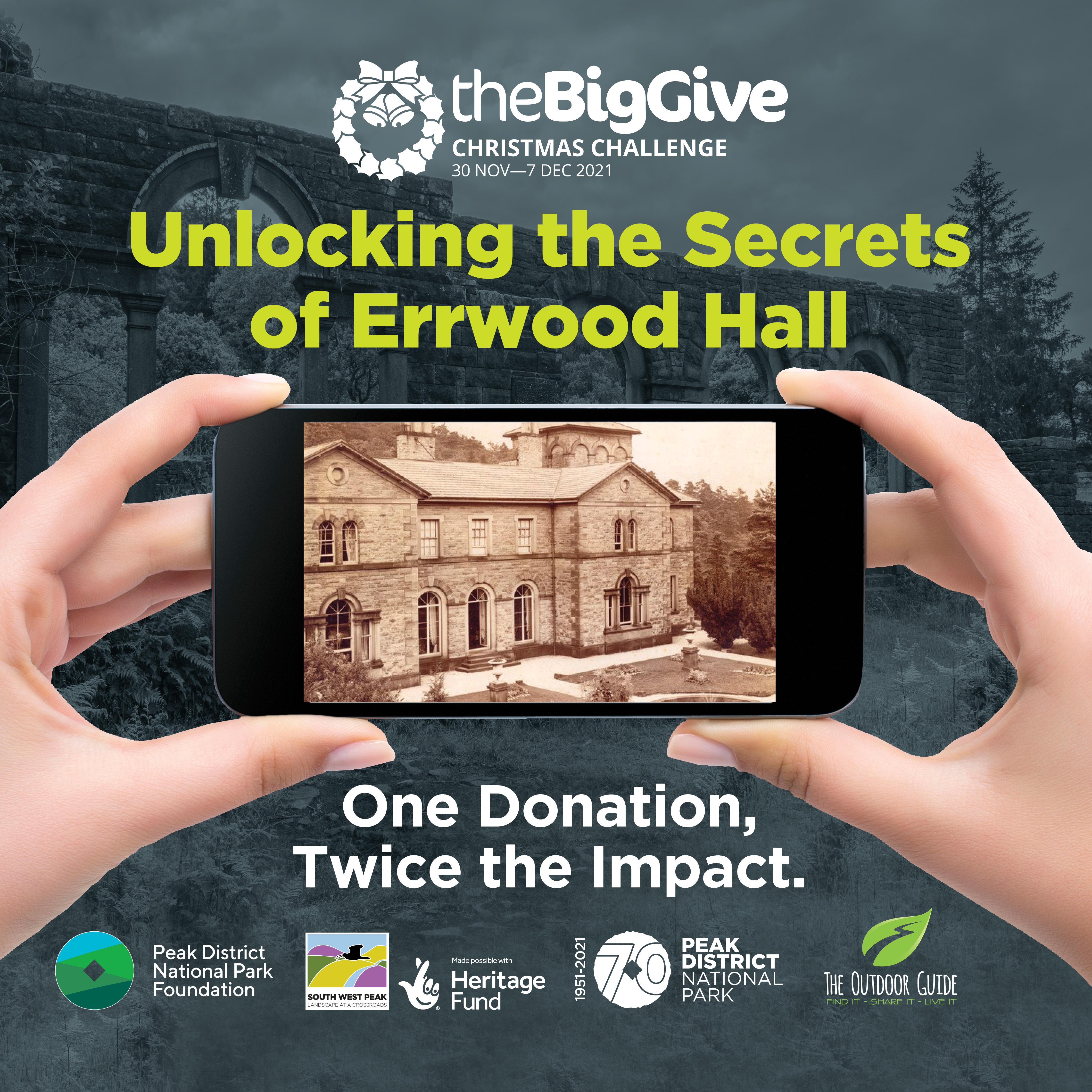 The Big Give Christmas Challenge helps charities to raise funds for their projects by doubling donations during a challenge week. The challenge week starts on #GivingTuesday a global movement where everyone, everywhere can support good causes.
Last Christmas, the Foundation took part in The Big Give Christmas Challenge – raising more than £5,300 for Sphagnum Moss planting in Peak District Moorland, to help combat climate change.
Claire Barlow, the Foundation's fundraising development officer, says: "We're delighted to have been accepted to take part again in the Big Give Christmas Challenge.
"The ruins of Errwood Hall attract and intrigue visitors from far and wide. This exciting project will help the public to explore the ruins in a new way, using 3D modelling and Augmented Reality. The original hall will emerge before their very eyes.
"The app can also be used off-site, allowing increased accessibility and engagement with new and wider audiences who can't access the site. It can be used, too, as an educational aid to engage local schoolchildren with the heritage on their doorsteps."
Errwood Hall was built in the early 1840s by Samuel Grimshawe and remained in the family until the death of his granddaughter, and last surviving heir, Mary Gosselin-Grimshawe in 1930.
The estate was compulsorily purchased by Stockport Corporation, amidst plans to build two large reservoirs in the Goyt Valley. The Hall was briefly used as a youth hostel before it was demolished in 1934.
Dr Catherine Parker Heath, South West Peak cultural heritage officer, explains: "Errwood Hall is such an enigmatic place and visitors often wonder what it is, what happened to it and what it once looked like.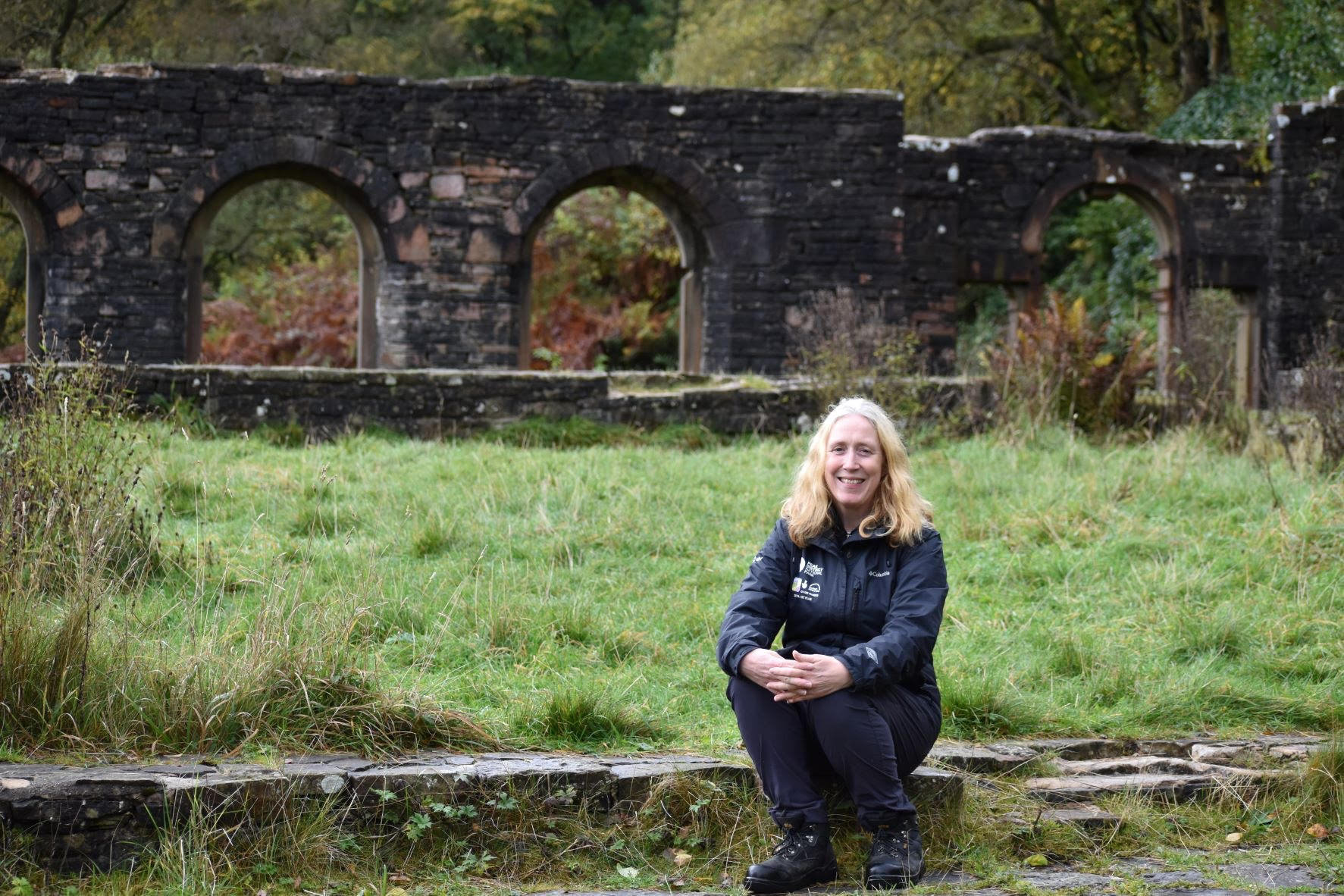 "The current lack of interpretation materials on the site means that visitors often do not understand the importance of the ruins. This means that people are not getting as good an experience when visiting the site, but also that some are not treating the ruins with the respect they deserve.
"Augmented Reality apps offer a new way of providing information and understanding of heritage. We hope that this will be just the beginning, that people will love our app and that, as time goes on, we can include more to enhance people's experience even further.
"By increasing understanding of Errwood Hall, we hope that people will want to help us to look after and conserve this important historical site."
The Foundation would like to thank the Outdoor Guide (TOG), which has pledged £1,250 in match funding for the project, in memory of Liz Mackenzie, a colleague and friend, who sadly passed away earlier this year.
Liz loved visiting Errwood Hall and the wider Goyt Valley with her young family. Gina Bradbury from TOG says: "We are delighted to help the Peak District National Park Foundation to bring to life the ruins of Errwood Hall.
"Our dear colleague and friend Liz was a prominent figure in Buxton and we are so pleased to be making this pledge in her memory to care for an area of the National Park that was close to her heart."
The Big Give Christmas Challenge goes live at 12noon on Tuesday 30th November. All donations given via the Foundation Big Give campaign page during the challenge week will be doubled. One donation, twice the impact.
Sign-up to the Peak District National Park Foundation's e-newsletter today to be sent a direct link to the campaign when it goes live.
Can you help give the gift of history this Christmas?