---
Farm Apprentices Learning New Skills
18 August 2020
---
For the past year and a half, two young farmers have been working as apprentices on farms in the South West Peak. Joe Gibbs is an apprentice on his parents' farm in Butterton and Joshua Sales has worked at a farm in Meerbrook.
As well as attending training for their apprenticeship with DART Training, they have joined the Future Custodians Project, which is supported by the National Lottery Heritage Fund, along with lead partner the Peak District National Park.
In addition to their day-to-day jobs on the farms and their college work Joe and Josh have attended extra training sessions along with our Countryside Worker apprentices. This includes Conservation Grazing, Conflicts and Understanding, and a tour of the South West Peak conservation projects. The aim has been to integrate the training of farming and conservation apprentices at an early stage to increase awareness of land management in the area. This training will also prepare both farmers and conservation workers for changes to support payments that will aim to pay farmers for conservation and public goods such as flood control, biodiversity and cleaner water.
Joining the Future Custodians project has enabled them to access funding from the South West Peak Landscape Partnership to gain qualifications that are useful in their work but that traditional apprenticeships do not cover. Joe and Josh have passed their chainsaw certificates and pesticides training together with the countryside apprentices. Both have attended a medicine administration course and Josh selected artificial insemination training while Joe went on a sheep-shearing course.
A week after passing his chainsaw course Joe commented; "I managed to fix all the chainsaws on the farm". A useful and valuable skill to be sure!
Joe's Mum, Jenny, appreciated the sheep shearing course; "Joe sheared 30 sheep a day as well as his other farm jobs and we didn't need to hire anyone else" Impressive work Joe!
The farm apprentices showed the countryside workers the conservation work that is already happening on farms and the work completed with other South West Peak projects such as Slowing the Flow. Joe helped project officer Ashley Deane to fell riverside trees in to a river on their farm to slow the flow and create more pools for insects and other aquatic life.
Josh showed the apprentices around his employer's farm where we discussed the price of milk and the cost and benefits to farmers of covering slurry pits and precision spreading of manure.
Helen Betts, South West Peak Vocational Training Officer, says; "I have really enjoyed seeing the apprentices mature and learn from each other, though I still feel there is more we can do. Two new farm apprentices joined the scheme in January and we have enough funding for two more to start before September."
Please contact the South West Peak Landscape Partnership at SWP@peakdistrict.gov.uk or ring Helen on 07970 237094 if you are thinking of having an apprentice on your farm or are interested in working as an apprentice on a farm in the South West Peak.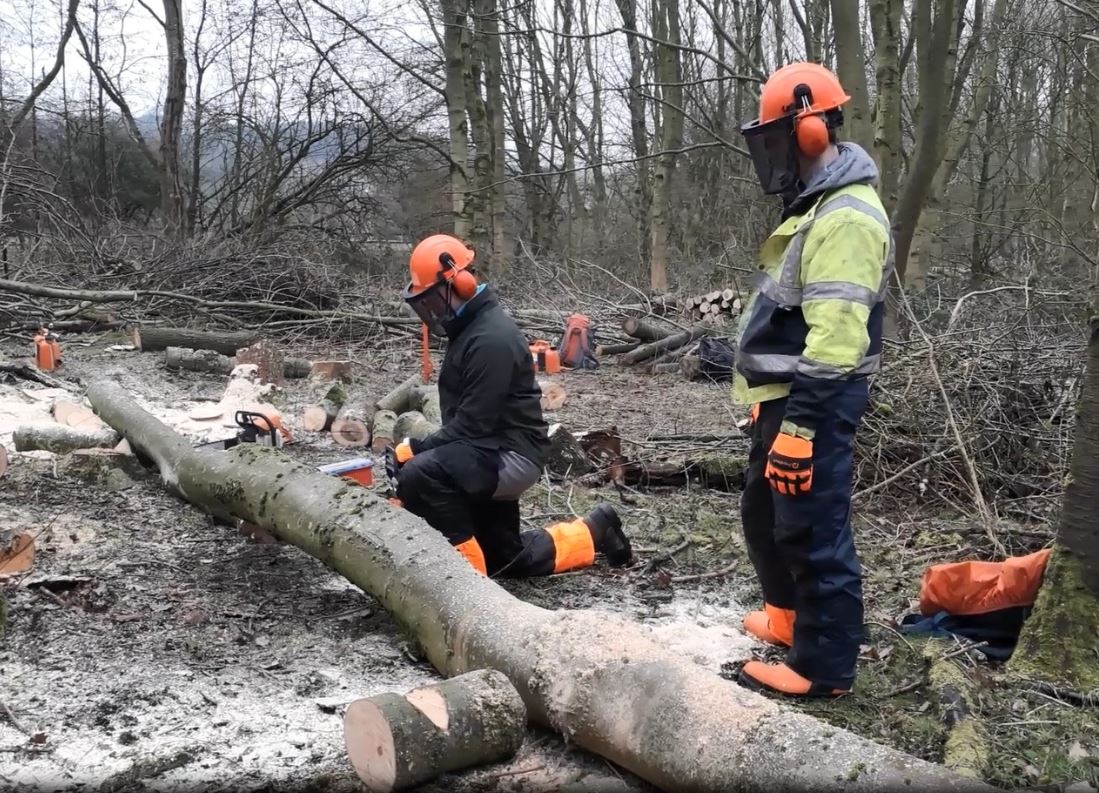 Editors Note: This story originally appeared in the Spring 2020 SWP Newsletter.