Is your school within the South West Peak? Do you want an afternoon or lunchtime club with a Wildchild twist?
South West Peak Wildchild team can come to your school and deliver afterschool or lunchtime clubs for free. Please see the leaflet for more information.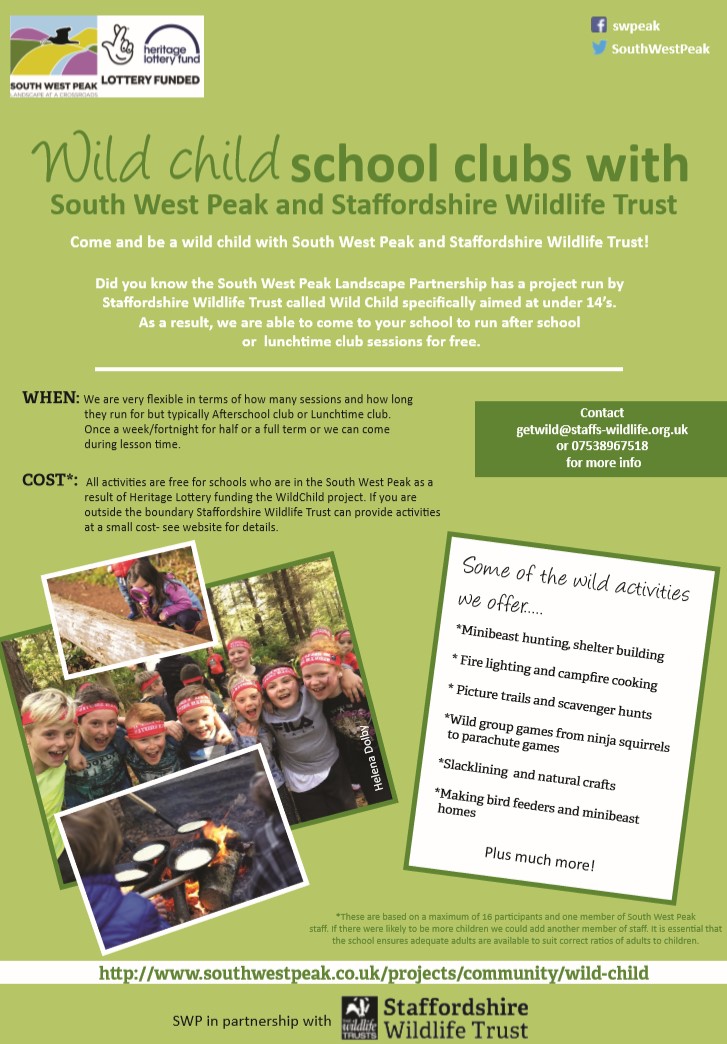 If you would like to chat about the opportunities we could deliver to your school then please contact us on getwild@staffs-wildlife.org.uk or 07538967518
Who's working on this project?
---