---
Launch of 'Resting in Peace', a book and website about the graveyard survey at St Luke's Sheen
11 May 2018
---
The afternoon of Saturday 28th April 2018 at Sheen Village Hall saw the launch of the long-awaited book 'Resting in Peace'. This is a book about a graveyard survey that was carried out at St Luke's Church, Sheen in 2016-2017 as an offshoot to the successful community archaeology project at Under Whitle Farm, Sheen, Peeling Back the Layers. Alongside the launch of the book was the launch of an online database of all the graves. The publication of the book, we are very proud to say, was funded by a South West Peak Community Grant, and also by Staffordshire County Council's Community Fund and Sheen Parish Council.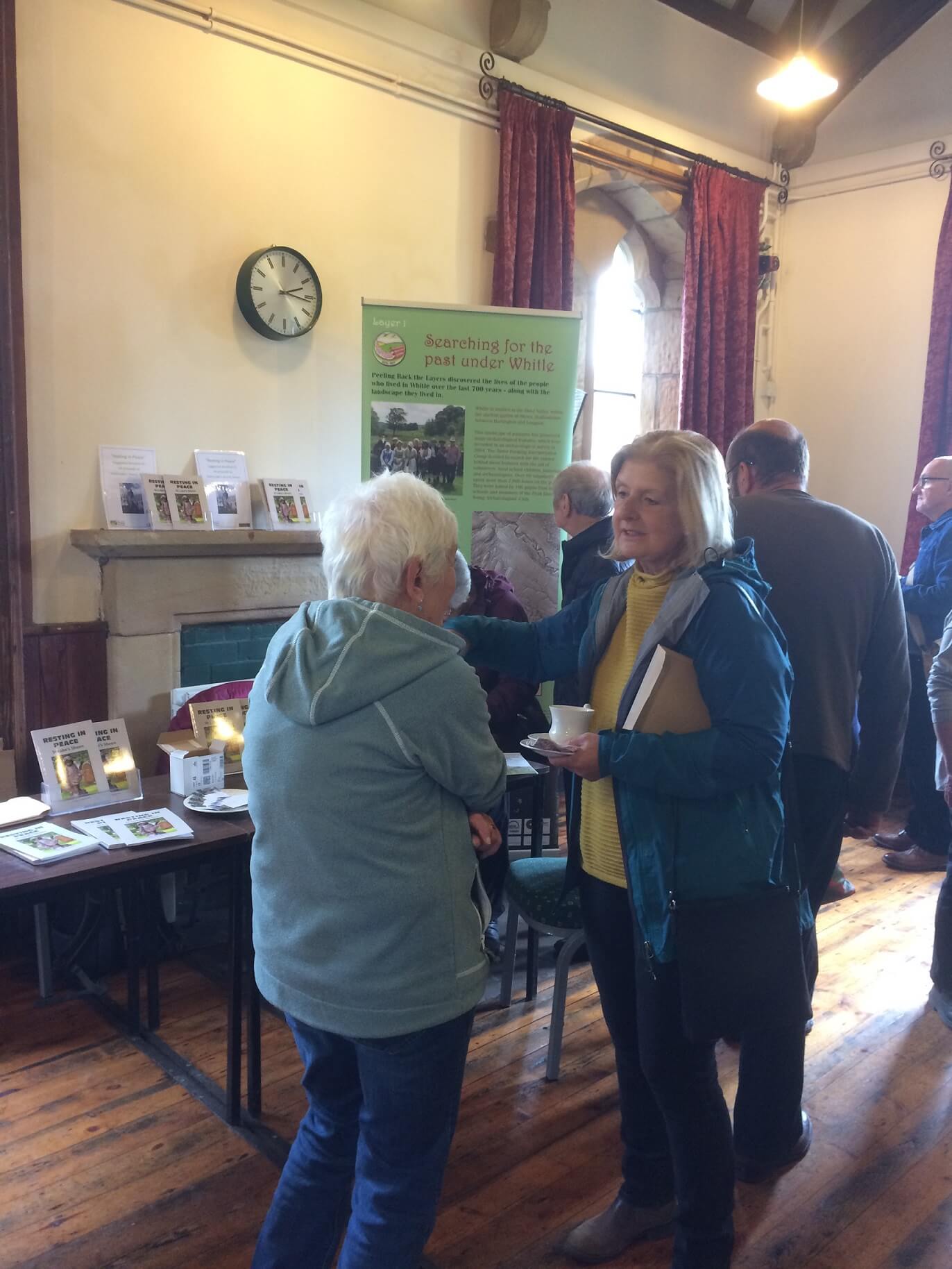 It was a very successful afternoon, with over 50 people attending, many of whom were there to find out about their ancestors buried at St Luke's. There was lots of conversation, tea, coffee and plenty of cake! Ruth Wilson, South West Peak Community Engagement Officer and Catherine Parker Heath, South West Peak Cultural Heritage Officer (previously project manager for Peeling Back the Layers) were there to share in the Graveyard Gang's achievement, and sample the cake!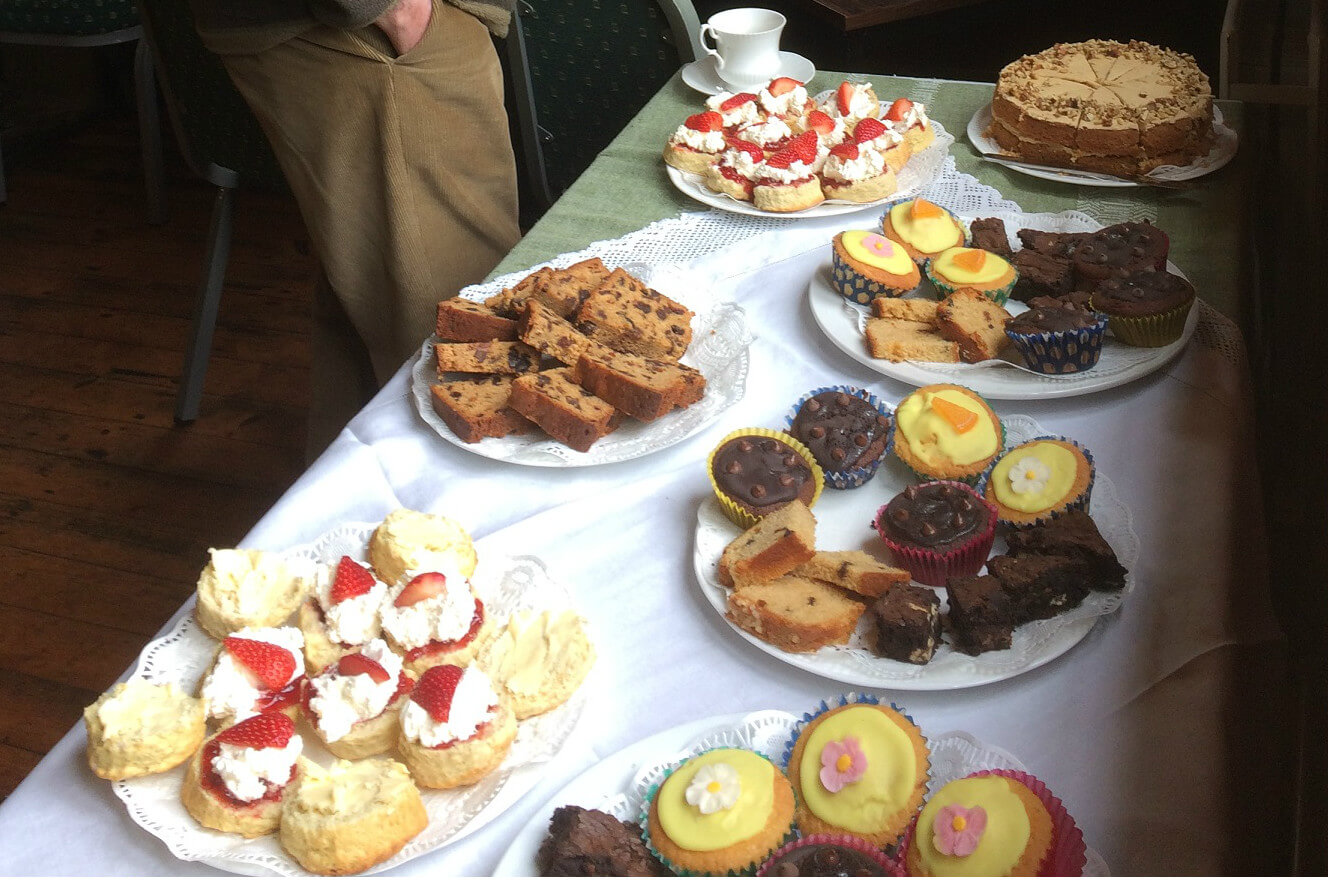 The graveyard survey was undertaken by many willing volunteers who soon became known as 'The Graveyard Gang', (many of whom are now volunteers with the South West Peak). These included Harry Ball, Margaret Black (who compiled the book), Hilary Brindley, John Brindley, Hilary Butler, Carolyn Chambers (whose husband Chris developed the graveyard survey website), Pauline Dolan, Kay Gregory, Anna Heeley, Lynn Burrow, David Miller, Leila Serougi, Sally Smith, Kayleigh Topliss, Elspeth Walker, and Eric Wood (who drew the plan of the graveyard and took photographs of all the gravestones to include on the graveyard online database).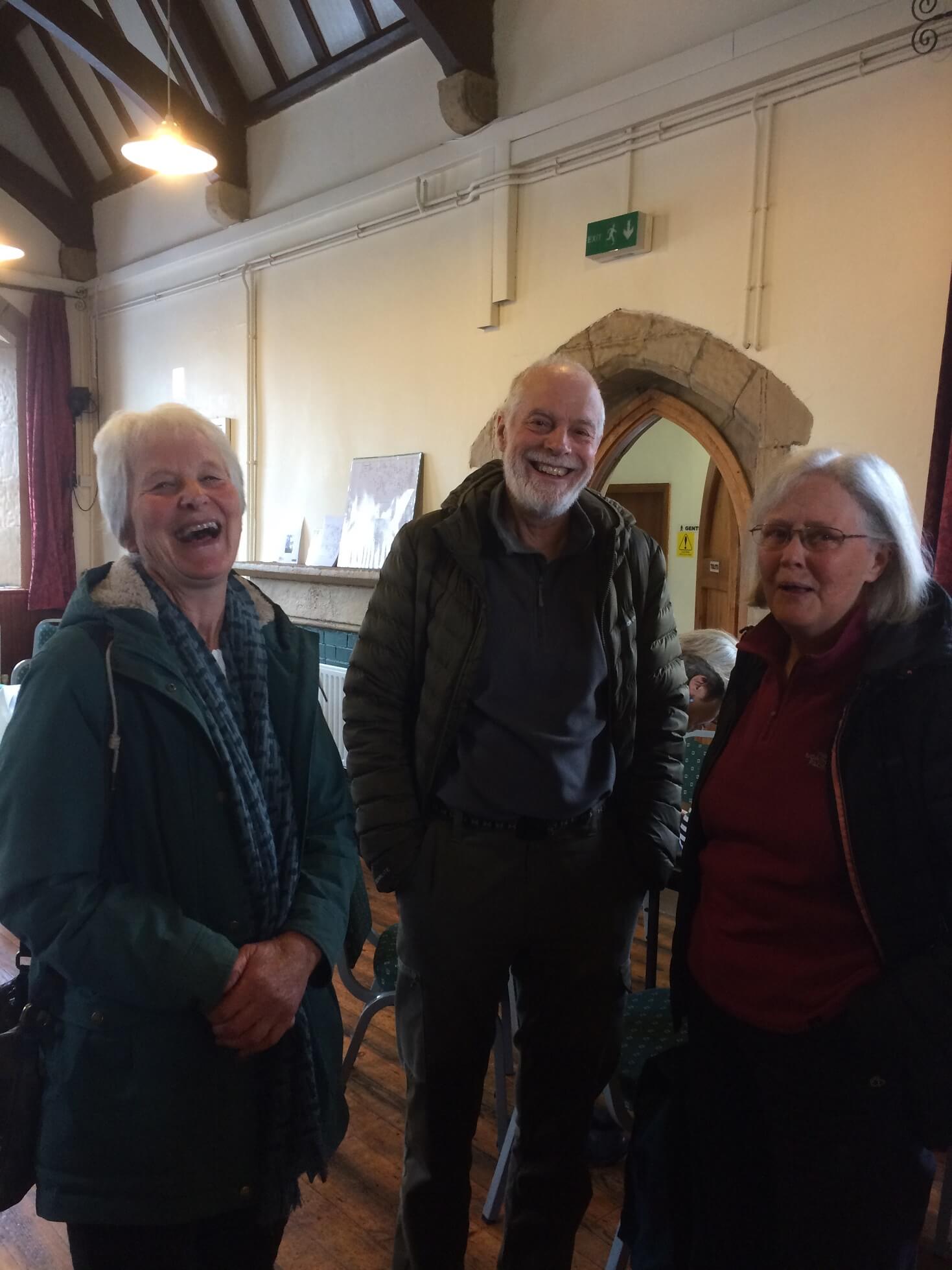 The aim of the graveyard survey was to try to find out something of the people who had lived in the area known as Whitle over many centuries and create a comprehensive database of all the graves. The idea for a book came about gradually as a way of honouring the people that lived there. It features all the verses carved on the grave stones as well as very considered chapters on various characters that touched the hearts and minds of those who undertook the survey.
The graveyard survey website houses a database of all the graves that were surveyed, including photographs, which can be accessed through the Peeling Back the Layers website: http://www.peelingbackthelayers.org/graveyard-survey/.
The book can be purchased for £5 at various outlets including: the Packhorse Pub in Crowdecote; Longnor Craft Centre; Under Whitle Farm; St Luke's Church in Sheen; and the Brierlow Bar bookshop. The proceeds all go to St Luke's Church.
Are you interested in saving the cultural heritage of the South West Peak? Volunteer with us! We've got something for everyone.
Learn more about the South West Peak cultural heritage projects here: